Green Day won two Grammys for its multi-platinum album American Idiot, which sold more than 12 million copies worldwide. Now those searing songs seize the stage with the director behind Spring Awakening, the groundbreaking musical that earned eight Tony Awards and enthralled audiences around the world.  
American Idiot
follows working-class characters from the suburbs to the city to the Middle East, as they seek redemption in a world filled with frustration. This high-octane show features every track from the album, plus several new tunes from Green Day's newest release, 21st Century Breakdown, which won a Grammy Award in 2010.  With an on-stage band and a cast of 24, American Idiot will take you on an exhilarating journey borne along by Green Day's electrifying songs.  American Idiot ran from September 16 to November 15, 2009 at the
Berkeley Repertory Theatre
before transferring to the
St. James Theatre
on Broadway from April 20, 2010 to April 24, 2011.  Tony Vincent took on the dark and brooding character of "St. Jimmy" in both productions (SCROLL DOWN TO VIEW IMAGES LINKS.)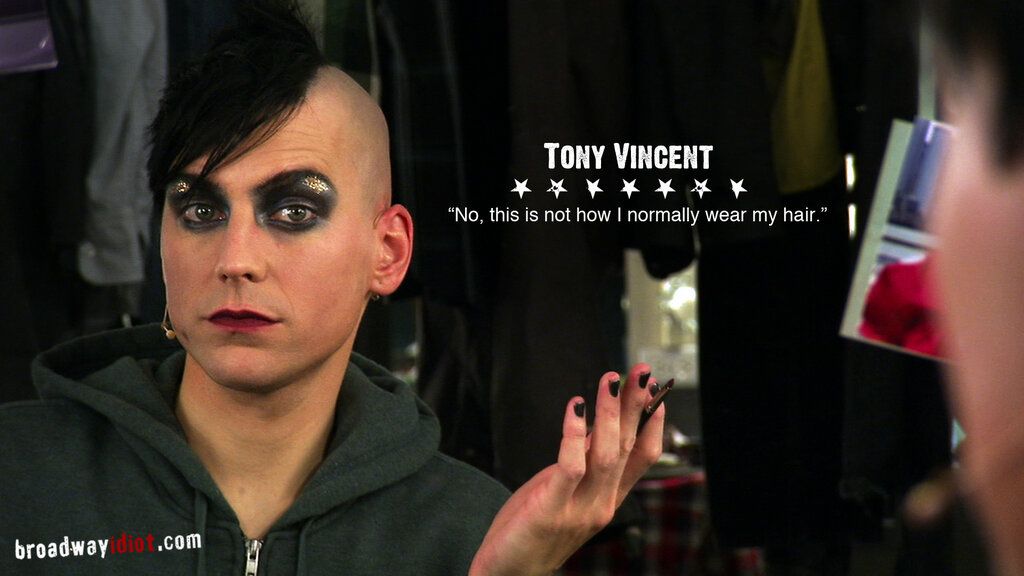 "Johnny strolls the lonely streets with his guitar, vaguely yearning for love and achievement.  He eventually hooks up with a girl (a vivid Rebecca Naomi Jones) but falls more powerfully under the spell of an androgynous goth drug pusher, St. Jimmy, played with mesmerizing vitality and piercing vocalism by Tony Vincent."
(Charles Isherwood,
NYTimes
)
AMERICAN IDIOT: BROADWAY





AMERICAN IDIOT: BERKELEY