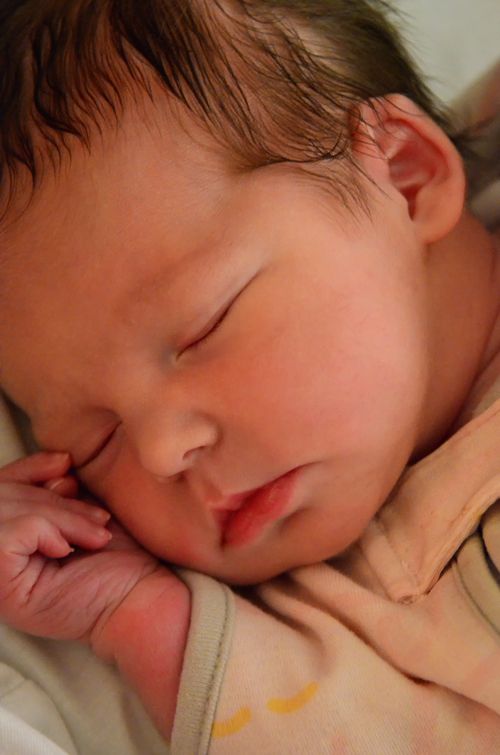 Well, she was nine months in the making, but now she is OUT and kicking ass!  Yes, on April 3, 2012 at 01:05am,
Miss Sadie Day Vincent
was born to
Tony
and
Aspen Vincent
by natural home birth in Los Angeles, CA.  Big love and congratulations to them both on the long anticipated arrival of their beautiful baby daughter!  Welcome
Sadie Day
!  You couldn't have been gifted two finer parents to love, nurture and guide you along life's path--truly, you are the luckiest girl in the world!  God bless you, always.  
You can read more about Sadie Day's arrival in the article
'Voice' singer Tony Vincent delivers his own baby
.