TONY RELEASES NEW EP!
The success of Tony's
Pledge Music campaign
led to the release of his 5th album--a highly anticipated and highly polished 4-song EP titled "In My Head."  If you haven't already downloaded it, you're missing out on a real treat--truly it's Tony's best music to date.  You can buy the EP in digital download (MP3) format from
CDBaby.com
and
iTunes
.  
STREET TEAM
With the release of Tony's new EP comes a need for us to step up our loyalty and support.  Emerging artists rely on sales to help them be seen by the "powers that be" in the music bizz, so please take a look at these
ten promo tips
and help us spread the word about Tony and his music.  There is such power in numbers.     
SOLO GIG AT ROCKWOOD MUSIC HALL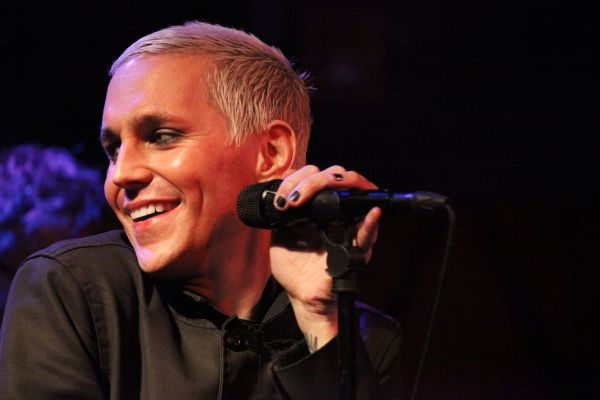 Tony performed his debut New York solo gig at
Rockwood Music Hall
on Monday, July 23, 2012. Tony performed music from his latest EP for fans, friends and family members who travelled from as far away as the UK and South America to support him at this concert.  It was also an opportunity for a reunion with former American Idiot cast members, Stark Sands, Theo Stockman and Rebecca Naomi Jones. Check out
photos
and
video
from this gig! (The full length videos may be available on TeamTV in the near future.)
THE BROADWAY DREAMS FOUNDATION
Atlanta and Philadelphia's finest talent joined Broadway's brightest stars when the Kimmel Center and the Woodruff Arts Center partnered with
The Broadway Dreams Foundation
to host a five day intensive "Express Yourself" theatre training course over the summer months of 2012.  Both courses concluded with a special one-night-only "Broadway" style concert. Tony Vincent is a special guest instructor for the BDF and taught on both courses, then joined the talented young cast to perform.  Photos:
Atlanta
 and
Philly
.  Video: Atlanta (
JCS performance
) / Philly (WWRY medley 
rehearsal
/ 
performance
 and
Tony discusses working with the BDF
).  For more about the incredible work of The Broadway Dreams Foundation and to get involved go to 
MyBroadwayDreams.com
.  

TONY ROCKS AT "ROCKTOPIA"
Last night, Broadway stars Tony Vincent, Morgan James, Mandy Gonzalez and Carrie Manolakos joined Rob Evans (Trans-Siberian Orchestra), the Rocktopia Band, the Darren Thomas Gospel Choir and
The Youngstown Symphony Orchestra
to open the season Saturday with "Rocktopia" at Powers Auditorium, Ohio.  "Rocktopia," merges rock and classical music in one concert with musical selections from Foreigner, Elton John, Handel, Aaron Copeland, Yes, Bonnie Tyler, The Police, Leonard Cohen, Bon Jovi, Puccini, Heart, Pink Floyd, Jimmy Hendricks, Strauss, Stravinsky, Led Zeppelin, STYX, The Who, Stephen Sondheim, Mozart, Journey and Air Supply. Unfortunately details of this event were not publicised by the TV-camp and despite my posting about it as soon as the news reached me two days ago, it proved too short notice for many fans to be able to drop plans to attend.  Disappointing, especially for Ohio fans who (I know) tried hard to get there, but, hopefully Pennsylvania fans will have more success with the announcement here on TeamTV of another upcoming (and unpublicised) gig....
**UPCOMING GIG: THE VOICE PAIR AT PARX**
Juliet Simms and Tony Vincent, who both went very far on
NBC's The Voice
will perform together on September, 21 at Parx Casino in Bensalem, PA.  The pair will play the 360 nightclub and then host a Q&A session after the show, which begins at 8 p.m (
more info
.) **Please be aware that this is a 21+ only gig**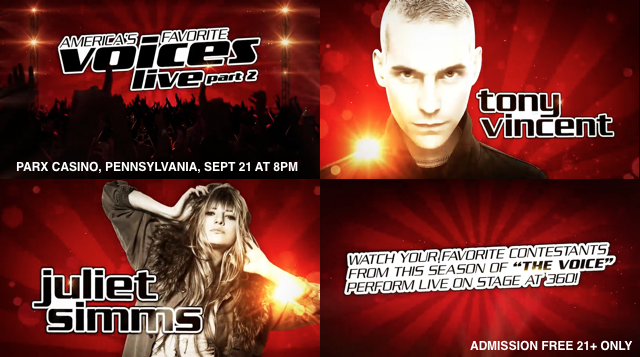 TONY VINCENT IN THE PRESS
FORMER VOICE CONTESTANT TONY VINCENT ON NEW MUSIC, BILLIE JOE ARMSTRONG, AND FATHERHOOD --- EXCLUSIVE
(Wetpaint.com, August 14, 2012)
 Tony Vincent talks about life after "The Voice". 
5 QUESTIONS WITH TONY VINCENT
(MyBroadwayDreams.com, July 20, 2012)
Tony Vincent is committed to supporting The Broadway Dreams Foundation occasionally joining them as a special guest instructor.  They kick off their 2012 summer "Express Yourself" intensive, in Philadelphia with some questions for him.  

AMERICAN IDIOT AND THE VOICE ALUM TONY VINCENT ON HIS "AGGRESSIVE" NEW EP AND ADVICE FROM CEE-LO GREEN
(Broadway.com, July 11, 2012)
After rocking out on TV this spring as a contestant on NBC's The Voice, Broadway veteran Tony Vincent (American Idiot, Jesus Christ Superstar, Rent) has just released a four-song EP titled In My Head. Broadway.com chatted with Vincent about his latest solo effort and what he learned from his time in the TV spotlight.
For a massive selection of TV press articles/interviews/reviews dating back to the 90's head over to the
Press
section of TeamTV!
TV ON THE TUBE!
Tony made a guest appearance on
The Better Show
this summer.  He talked to presenters about his latest album release before performing a song from it titled "Stronger Than Before"  Check out the interview and performance
here
.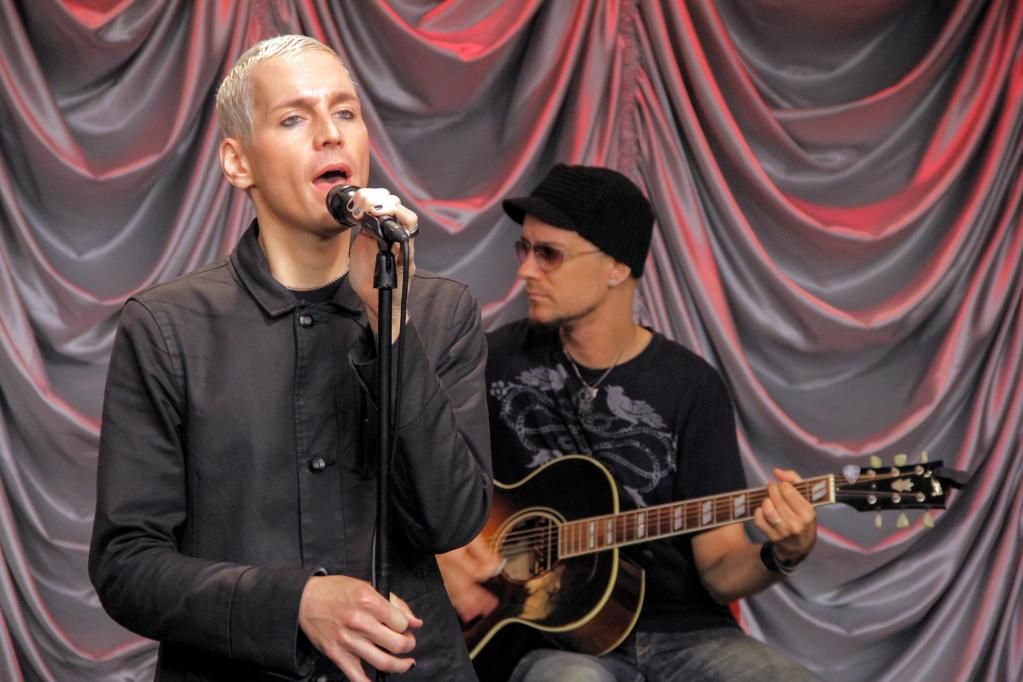 Best wishes to you all--
TeamTV