Hey TeamTV! 
I hope this finds you all safe and well during these surreal times. I wanted to let you all know straight away that something MASSIVE is going on, and if there were EVER a time that Tony needed us on his TEAM, it is NOW! It's time to rally the troops! As you all know, due of the pandemic, the arts industry is currently under threat. Gigs have been cancelled left and right, and theatre's have been dark for months with no signs of realistic recovery in sight.  Artists and actors who have spent years honing their craft are being hit badly—they are in career crisis, they are stressed, struggling and scrambling to keep themselves, and their families afloat during this lengthy intermission, and that includes our dear Tony.
Tony moved back to Nashville at the top of 2019 with the plan being to look for ways to return to being a recording artist—to release NEW solo music. With the pandemic forcing all LIVE performances to be cancelled indefinitely, his creative focus is now to pull the trigger in that direction and set up his own boutique recording studio SoundShop370. 
BUT...there's a problem. Tony can't build this recording studio without our help!! This is a HUGE project and it's going to take EVERYONE being onboard—supporters, donors, patrons and investors, to bring this project to fruition. A real TeamTV effort! 
Please check out Tony's GoFundMe campaign to see what is fully involved! The new recording studio will not only allow Tony to produce his own solo music again, but it will allow him to produce other artists who want quality music at an affordable cost. The studio will ALSO have a unique philanthropic arm which will support non-profit organisations that focus on helping young people through music too! So, your gift to this campaign, will give forward ten-fold—"the gift that keeps on giving" so to speak. And, if THAT wasn't enough, there will be campaign updates to keep you in the loop, and there are some cool incentives to thank you for your contribution too!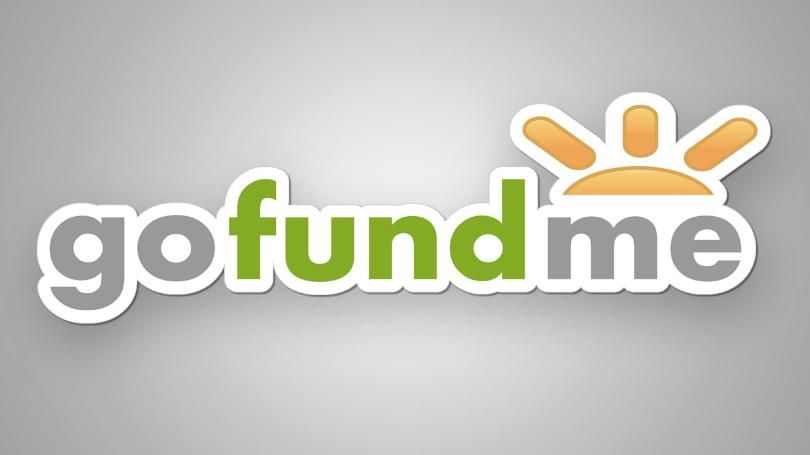 This isn't a campaign for you to read and for someone else to get involved with. Tony needs YOU—his loyal supporters. He needs your contribution and he needs you to share this campaign far and wide on social media. I know it's a big ask to donate to this—I know. Everyone is still affected by the pandemic in some way or other, BUT, if you CAN donate, know that you'll be doing SO MUCH GOOD to help protect the future career of an incredibly talented artist who has given SO MUCH JOY to others over the years, whether that be through listening to his records, or through gigs and stage performances worldwide. 
Aside from insights into his personal life on social media, many of you may only know Tony as 'the professional' — as an actor, singer, performer. You won't know Tony 'the person', but let me tell you, this GEM OF A HUMAN has the biggest heart, and operates 'behind the scenes' with an immeasurable amount of passion to help others. On a personal level, Tony has gotten me through some of the toughest times of my life. Whether it's been my own run in with COVID-19 a few months ago, or my brother's battle and subsequent passing from cancer—Tony never left my side in either situation, and I honestly don't know where I would be without him now.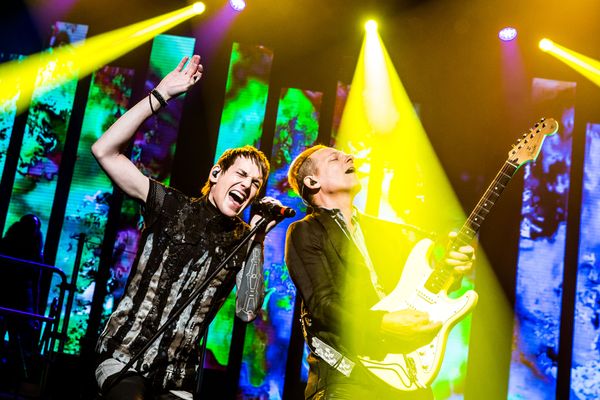 Whether our connection with Tony is on stage, or off, we now have an opportunity to show him our love, support and appreciation in a much bigger way than ever before. I'm sure you'll agree, he totally deserves this break! 
In this current situation of tragedy, contagion and social indifference, music can be restorative, empowering, and therapeutic; these are indisputable, time-tested truths, so lets show him WHO WE ARE, TeamTV, let's reach out, get involved, and help Tony achieve his goal, his dream—to continue to produce music that will heal this crazy world, and impact people for good! 
Thank you all for hearing my heart, and for your continued support. Let's hope the next newsletter I send out will be the announcement of the opening of SoundShop370 and the pre-release of that next kick-ass solo record! 
Stay safe everyone! 
Ingrid 
"I know a lot of artists say they have the best fans around...but, that's probably only because they haven't been introduced to mine."  Tony Vincent.