VOLUNTEER EXPERIENCES & CAUSES
SPOKESPERSON: UNITED WAY WORLDWIDE (1996-1998) 
United Way used the title track of Tony Vincent's 2nd Major Label release (One Deed) and utilized it for a nation-wide campaign called "One Great Deed."​ Tony not only performed at nationwide conferences but was fortunate enough to be their campaign's spokesperson— which involved a great deal of one-on-one investment with those getting aide from United Way of America.

AUDIO/PRODUCTION ADVISOR/INSTRUCTOR: BROADWAY DREAMS FOUNDATION (April 2010 – Present)
Tony single-handedly joined Broadway Dreams Foundation (BDF) with several pro-audio manufacturers to achieve the non-profit's need to continually rent outside production equipment as well as to establish cross-promoting marketing relationships with corporations that have opened up BDF to and un-tapped audience of supporters. Tony also regularly participates in BDF intensive theatre training courses as a faculty member and guest instructor.

PERFORMER: BROADWAY CARES/EQUITY FIGHTS AIDS (2004 - Present) / COVENANT HOUSE (2010 – Present)
Tony is Involved with the philanthropic arm of Covenant House and has been requested to perform at several benefits in and around the Tri-state area over the past 5 years— most recently raising over $1.2-million at a Night Of Broadway Stars (featuring Audra McDonald). Tony has also performed at numerous Broadway Cares/Equity Fights AIDS fundraisers.
ARTIST | ENGINEER |PRODUCER
Pro-Audio advisor, beta-tester, recording engineer, mixer, producer and programmer.Tony has worked closely with audio manufacturers that deliver cutting edge technology and design (in both hardware and software) with companies that include Access Music, Applied Acoustics Systems, Focal, Line 6, IK Multimedia, iZotope, Metric Halo, Slate Digital and Waldorf.  Tony's New York City studio (SoundShop 370-- vs2.0) has been designed specifically to help grow the next generation of talent-- providing a great space for the next "voice", the next "it" artist or undeniable hit band. If you believe you have the talent or know someone who does and has his or her sights set on a career in music-- or simply wants to make a record for their own purposes-- EVEN if you don't live in NYC-- drop Tony an email at: bookings@tonyvincent.com.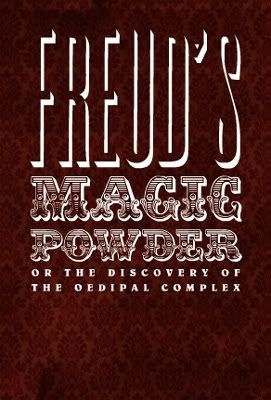 FREUD'S MAGIC POWDER (2009)
(Intercontinental Pictures LLC.)  A period piece short film. Vienna, 1884.  Young Sigmund Freud is convinced that his research on his "magic powder"- otherwise known as cocaine – will advance his reputation and allow him to marry his love. Instead, it leads to a surprising revelation that will ensure his name in the history books forever. Freud's Magic Powder offers a glimpse into one of the least known periods of Sigmund Freud's life: years before he began studying psychoanalysis, the young doctor conducted extensive research on cocaine. In this short film, director Edouard Getaz paints a surprising portrait of Freud in his late 20's: a departure from the austere figure of the revered intellectual icon he was to become later in life. This quirky period drama takes us directly into the hopes and fantasies of the ambitious doctor, whose dark ruminations – including the Oedipal complex – transformed the way we see ourselves. Tony said of the film, "Freud's Magic Powder is directed by the incredibly talented Swiss director Edouard Getaz. Many people aren't aware of this, but Sigmund Freud's early work toyed with the effects that cocaine had on the intellectual properties of man. In this film I play the role of "El Conquistador"-- a rather ambiguous figure and a man that truly intrigues Freud. One of the coolest parts of this project was that I got the chance to work with a French composer to write the lyric to a musical dream-sequence piece that I also appear in. The song itself is the soundtrack behind this trippy-nightmare and, from the bits of film that I viewed after the shoot, I can't wait to see it in its final state!"
NOT ON GENERAL SALE.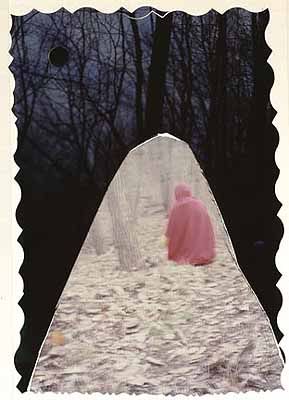 FABLE (2007)
(Slota Pictures Inc.)  A bizarre phone call from his sister is the only thing that could drag Michael (Tony Vincent) back to the horrific memories that still permeate the home they shared with their overbearing and eccentric grandmother, played by former Andy Warhol superstar Ivy Nicholson. Fable is a surreal ride through the depths of the human psyche. The journey takes us through a childhood rich with fairytale play into an adulthood tainted with guilt, fear, sympathy, and unfathomable cruelty. When entwined in the twisted world of retribution, sometimes it's a good thing to run.  The film's producer
Gerald Slota
is an artist who splits his time between Paterson, New Jersey and Woodstock, New York. Check out the
trailer
 (featuring Tony Vincent) which was created by David "Doigman" Gilmour.
NOT ON GENERAL SALE.
JESUS CHRIST SUPERSTAR (2000)
(Universal.)   A brand new stage production of the Andrew Lloyd Webber / Tim Rice classic musical that was revived in London in 1996 and on Broadway in 2000. This film produced at Pinewood Studios, London was directed by Gale Edwards and stars Glenn Carter, Jerome Pradon, Tony Vincent and Renee Castle. It depicts the last seven days of the life of Jesus Christ in a modern day setting.
AVAILABLE TO PURCHASE ON DVD FROM
ReallyUseful.com
and
Amazon.com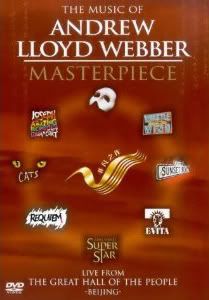 MASTERPIECE: THE MUSIC OF ANDREW LLOYD WEBBER (2001)
In this breakthrough concert, the hit songs of Andrew Lloyd Webber's extensive thirty plus year career in musical theatre are performed at the Great Hall of the People in Beijing, China. The stars of this concert are Kris Phillips, Elaine Paige, Sandy Lam and Tony Vincent who perform with the support of an international ensemble and sixty piece orchestra. This concert showcases the greatest and best known pieces Andrew Lloyd Webber has ever written. Included on this release is special bonus footage of a visit by the cast to the Great Wall of China, backstage preparation and cast interviews.
AVAILABLE TO PURCHASE ON DVD FROM
ReallyUseful.com
 and
Amazon.com
PARTY AT THE PALACE (2002)
Well known performers accompanied by 12,000 selected members of the public on the lawn of Buckingham Palace to celebrate the Queen's Golden Jubilee. Tony Vincent performs "Bohemian Rhapsody" for the first time LIVE in it's entirety, accompanied by band members of Queen and the cast of "We Will Rock You".
AVAILABLE TO PURCHASE ON DVD FROM
Amazon.com
QUEEN: THE FILMS (2003)
Original video footage commissioned by Queen and co-produced by the British Film Institute. Nine short films accompany tracks from Queen's uplifting final album, "Made in Heaven" completed shortly after the passing of Freddie Mercury. Bonus footage on this release includes "We Will Rock You: The Inside Story" featuring clips from the smash hit musical and comments from Roger Taylor, Brian May and Tony Vincent.
AVAILABLE TO PURCHASE ON DVD FROM
Amazon.com
BROADWAY IDIOT (2013)
From punk rock mosh pits and sold-out stadiums to the Great White Way, this electrifying documentary follows Green Day's Billie Joe Armstrong as he works with Broadway veterans to turn his mega-hit album, American Idiot, into a Broadway musical. The film goes behind the scenes to reveal the creative choices and challenges made by Grammy® winner Billie Joe and Tony® winning director Michael Mayer (Spring Awakening) to create the thrilling and one-of-a-kind musical experience. More than just a making-of profile, Broadway Idiot is a portrait of a world-famous artist having the guts to try something totally new. The film grants insider access to the actors' rehearsals, the creative team's process and live performances that reveal Billie's transformation from rock star to Broadway star. Broadway Idiot provides a unique window into the art of theater as rock stars and stage stars collide and create something never seen before.  
The film features rehearsal and stage footage of Tony Vincent in the role of "St. Jimmy".
AVAILABLE TO PURCHASE ON DVD / ON DEMAND / DOWNLOAD.  
Please visit 
BroadwayIdiot.com
 for details specific to your country.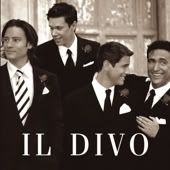 In 2005, the multi-platinum vocal group
Il Divo
included the song, "Hoy Que Ya No Estas Aqui" (As Far As Any Man Can See), co-written by Vincent and Jorgen Elofsson (translation by Rudy Perez), on their self-titled debut album. (SOURCE: Wikipedia).  
The song is available to purchase via
iTunes
.  Check out the English translation of the lyrics 
here
.
Tony has been successful in the voice over world, and, to date, has done voice over work for Pepperidge Farm, Mrs Fields, the Fisher Price interactive toy,
I Can Play Guitar
 (shown below.)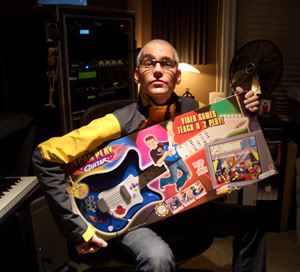 Tony is currently working on a cool PBS Kid's show called
Nature Cat
. He, along with Tony Award Winner Lena Hall, are the two voices of a rock-band of dogs called "The Dog Gone Band".  Each episode includes a music video of the characters' "favorite band"-- The Dog Gone Band-- doing their own thing within each episode's story line. The show has received serious Emmy nods. So tune in-- especially if you have young ones at home!